I decided to continue my experimenting with more interesting card shapes and made this step card. I had forgotten how east they are to create and using the butterfly thinlets made it even quicker!
I love the You Make Me Happy sentiment. It kind of says it all for the friend I made this card for.
We are off to Borneo on Friday for a couple of weeks rest and recuperation so I will try and get another post in before we go but the girls and I are so excited to go and see the orangutan sanctuary thats in our hotel. I feel there will be lots of photos to scrapbook on our return.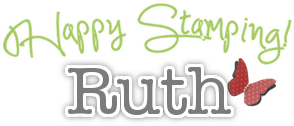 Stampin᾿ Up! Supplies
Table built by craftingbecky.com