My gorgeous God daughter Holly turned 18 this week so I had to make her an extra special birthday card. I wanted it to be bright and beautiful just like she is!
I had great fun adding all the extra detail like the diamontes and buttons.
She loves butterflies so I couldn't resist putting a few of those on too
This is very different from the cards I usually make but such fun to make. I just hope she liked it as much as I did!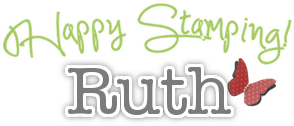 Stampin᾿ Up! Supplies
Table built by craftingbecky.com