I love giving little gifts to neighbours and teachers at Christmas and you can rarely go wrong with chocolate!
and knew I had to make one or two, I ended up making lots as they are quick and easy to make and if I kept the spare kisses on my desk I would have eaten them :)
I then made this gorgeous little bag and popped 4 nuggets inside it
This bag is for the ambassadors wife, it has ferrero rocher in it as she has a great sense of humour.
Why not have a go and send me a picture?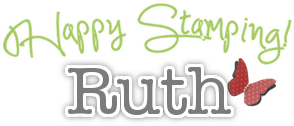 Stampin᾿ Up! Supplies
Table built by craftingbecky.com