So, today my new blog goes live - what do you think? It was designed by the very lovely Lea Christine, a link to her can be found at the very bottom of the page. We had great fun designing it and I love the colours and how it all seems to work together - just like Stampin UP!
This has to be one of my favourite makes of this Christmas season. My wonderful Stampin UP! mummy Julie Kettlewell created one of these here
Julies Japes
and it was gorgeous. I loved the colour combination she used but I like greens and reds for Christmas so I created mine using the papers from the Holiday Mini Catalogue.
I used the gorgeous glimmer paper to cut out my Merry Christmas and it really sparkles in the lights
Each box is covered with paper and then the number is cut out and stuck on top. It took a while to make but it was soooo worth it and everyone who's come into my craftroom has loved it and wants to make one, so much so, that I'm running a class next week!
the little boxes are so quick to put together and they can hold sweets or in our case earrings, I make Christmassy earrings for the girls and they wear a new pair each day in December - they love it.
Why not have a go? The frame came from Ikea but everything else is Stampin UP and I've listed the products below. If you want to order any, just click on the shop now button.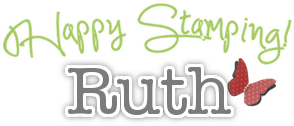 Stampin᾿ Up! Supplies
Table built by craftingbecky.com